September 29, 2022 through June 22, 2023
Register by Wednesday, September 28.
Welcome!
This is a special invitation to join a new 9-month Master Circle that begins on September 29, 2022 and concludes on June 22, 2023. The redesigned Master Circle format provides two exciting new avenues of support: 1) Interactive Energy Healing Webinars, and 2) Personal Healings with Matthew. The intention of this program is to profoundly accelerate your spiritual evolution.
Please read the information below thoroughly.
If you have questions, please contact us at members@reifslager.com.
What is the Master Circle?
Cocoon of Protection
& Cosmic Support
Timely, Personalized
Energy Healing
Personal Care
& Guidance
The Master Circle is MT's supreme accelerator for spiritual awakening. Whereas the MT Program is universal and beneficial, the Master Circle provides a higher level of engagement and targeted personal support.
The Master Circle expresses itself in 3 ways:
It provides a cocoon of protection and cosmic support for your whole physiology at this critical time on earth. This support manifests primarily through regular, remote energy attunements and dynamic, interactive energy healing webinars.
It is a vehicle for timely, targeted energy healing. Interactive webinars offer healing and support for the group, but they are also targeted to the needs of each person indivually. Divine Mother and The Ascended Masters ensure that all the healing frequencies, knowledge, and guidance are for the benefit of all members of the group, including the individual that asks a question or shares an experience.
It offers a unique opportunity for personal care and guidance. Personal healings provide targeted healing transmissions for your requests and intentions.
Interactive Energy Healing Webinars
The Master Circle is anchored by seven 90-minute webinars with Matthew. These dynamic, interactive healing sessions include the following:
An energy activation that is timely and specifically for this group. Included will be critical healing processes for each individual participant and knowledge for the time. The purpose of these activations is to support profound spiritual transformation.
Each webinar will also include time for program participants to interact with Matthew. You may have questions you would like to ask, or personal requests for healing or guidance.

If you are unable to attend the live event, you can still participate fully. You may send in your questions or requests in writing. Or you can record a voice memo to be played during the event. Throughout the course of the program, Matthew will address as many questions as possible. Replays will be available for you to watch at your convenience.
Matthew has found with his mentorship groups that when experiences and questions are shared, the answers are applicable and profoundly healing for everyone. Most of our problems and concerns are shared. They are not unique to us. You may find that the questions being asked by others in the group are also your questions. And because the answers come from the deepest, most universal perspective, they are universally applicable.
Another important benefit of this new Master Circle format is the support you receive from the synergy of the group. Interactive group sessions can be even more potent and beneficial than one-on-one sessions. There is a saying: "the whole is greater than the sum of its parts". And this has been the experience of Matthew's interactive groups.
Live webinars are scheduled on select Thursdays (see schedule below). We anticipate they will be at 7:00 a.m. (PT). Matthew reserves the option to adjust the time of day if he discovers that a different time would be more optimal for what is taking place.
If the timing of the live events doesn't work for you, it's no problem. You do not need to attend live to receive the full benefit of the program. You are always included in the energy transmissions, whether or not you attend the live events. Replays will be available for you to watch at your convenience.
Your participation in the webinars is private and anonymous. Your icon and name will not be visible to others. The exception is if you opt to interact with Matthew during the event. In that case your audio will be turned on, and you can choose to have your video on or not. If you submit a question in writing, we will read it out without giving your name.
Personal Healings with Matthew
Twice during the program you will have the opportunity to meet with Matthew via Zoom for a short personal healing. This will be pure energy transmission targeted to your personal concerns and intentions. You will communicate your requests to Matthew in advance on a special form we provide.
Please plan to be available between 10:30 a.m. and 3:00 p.m. (PT) on November 29th or 30th and February 14th or 15th. These are the dates and times Matthew will be available to do personal healings.
The Master Circle Personal Healings are a unique opportunity to receive individualized care from Matthew. He no longer offers private sessions except in the context of his programs.
Daily Healings — Matthew created an extensive library of 10-20 minute audio recordings to serve as vehicles for spiritual healing transmissions. Each MT Daily Healing features one of these special recordings. Listen each day for a regular dose of divine energy and support.
Livestreamed Events — Two types of pre-recorded sessions with Matthew will be offered live on select Sunday mornings. These live events provide an opportunity to benefit from the powerful group consciousness of everyone connected together.

Monthly Energy Activations — Once per month we will feature a longer 30-60 minute energy healing. This is an opportunity to dive more deeply into the frequencies of healing and transformation. Replays will be available afterwards for a limited time.
Livecasts — These 30-60 minute sessions with Matthew will feature timely healing, knowledge, insights, and Q&As. Replays will be available afterwards for a limited time.

A Library of Special Energy Healings — This is a collection of recorded energy healings that we are making available exclusively to the Master Circle. You can enjoy listening to these recordings whenever you wish.
Schedule of Events
| EVENT | DAY | DATE |
| --- | --- | --- |
| Interactive Webinar | Thursday | Sep 29 |
| Interactive Webinar | Thursday | Oct 13 |
| Personal Healings | Tuesday/Wednesday | Nov 29 or 30 |
| Interactive Webinar | Thursday | Dec 15 |
| Interactive Webinar | Thursday | Jan 19 |
| Personal Healings | Tuesday/Wednesday | Feb 14 or 15 |
| Interactive Webinar | Thursday | Mar 23 |
| Interactive Webinar | Thursday | Apr 20 |
| Interactive Webinar | Thursday | Jun 22 |
A Message from Matthew
The Program Cost
Two Payment Plans
9 Monthly Payments
$250 (each month)
Full Payment at Registration
$2,000 (save $250)
Commitment and Refund Policy:
This Master Circle is a 9-month program that begins on September 22, 2022 and concludes on June 22, 2023. When you register for the program, you are committing to the full 9 months. Payments made are nonrefundable. If for any reason you don't complete the program, or are unable to participate in some aspect of the program, you are still responsible for any outstanding payments due.
Frequently Asked Questions
If I miss a meeting, will a replay be available?
Yes. The video of each webinar will be posted on the website.
Where will I find the dates and times of all Master Circle events?
When you register for the Master Circle Program, you will be given access to a special Master Circle section of the website. There you will find the program schedule, the event connection codes, and replays of each webinar.
What if I am currently enrolled in the MT Program?
When you enroll in the Master Circle, your monthly payments for the MT Program will be discontinued. The Master Circle includes everything the MT Program provided.
What are your policies for privacy and confidentiality?
We ask that all participants in the Master Circle honor the privacy of other participants. This includes the names of participants, as well as any questions and experiences shared. It is very important for all participants that they feel safe and protected in the program.

Regarding webinars, participation is anonymous. You will not see video or even names of other participants. The exception is if you opt to interact with Matthew during the live webinar. In that case your audio will be turned on, and you can choose to have your video on or not.
Support Through Co-creation
Your vision, intention, and attention are powerful tools that allow you to co-create and amplify the support and transformation you receive. You may have heard: "what you put your attention on grows" or "energy flows where attention goes". This is a powerful law of nature.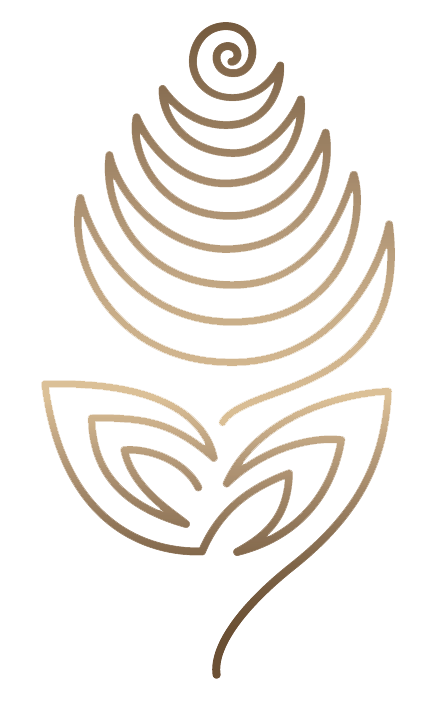 This program is not primarily about healing what ails you, but about empowering the powerful within you. When the highest, most powerful part of you grows, all other aspects of you are nurtured and healed. This is the central pillar and thrust of the multidimensional support that the program provides.
When you settle into the healing sessions, you enter the environment of your Higher Self. This is that part of you that is always awake to the truth.
During the healing sessions, your job is simple. Have the intention to connect with that highest part of yourself, whether it feels like a big part of you or just the smallest glimmer. When you orient to and strengthen the love and the witness value, all elements of your deeper being (including those that may feel disregarded or unacknowledged) come forward to be nourished. This is how true healing takes place.
As part of the Master Circle program, you will be guided through a process to establish a life vision for yourself. This provides a direction for the blessings to flow. You will also create monthly intentions designed to move you toward fulfillment of the vision you are holding.