What is the Master Circle?
Live Energy
Healing Sessions
Ongoing, Year-long
Spiritual Support
Multidimensional Assistance
for your Life Vision
The Master Circle is the most powerful spiritual healing that we know of on earth. It is delivered in a format that supports maximum experience and benefit — the ancient rhythms of weekly, monthly, and seasonal transformation and renewal. The Master Circle may be the element you are missing in your spiritual development. The Master Circle is:
Spiritual healing for spiritual awakening
Timely multidimensional resonance healing for your body
Realization of your life's highest vision by discovering and aligning with the Divine Plan
The Master Circle is more than just a program. It is a powerful multidimensional vessel of support for your love, strength, clarity, physiological coherence, protection, and conscious connection with Divinity.
The unique feature and benefit of the Master Circle is regular, live spiritual healing sessions with Matthew. These transmissions are timely and energetically personalized to you. Your job is simple: just settle in and receive the support.
This program is specifically designed for evolutionary momentum and profound results. Rhythms of nature are utilized to provide optimal quarterly, monthly, and weekly opportunities for healing. Every week there is one event:
Seasonal At-Home Retreat:

These day-long immersions take place 4 times each year. They include a 40-hour transformational energy transmission and several live telegatherings. This is a precious opportunity to unplug from your daily life and receive a profound seasonal reset.

Monthly Energy Activation:

You will settle in to a powerful 40-minute Energy Activation each month (except during Seasonal Retreat months).

Weekly Healing Session:

On the weeks when there is not a Seasonal Retreat or a Monthly Activation, a 30-minute Spiritual Healing Session will take place.
All sessions are broadcast via telegathering. You can dial in on the phone or connect online. If you can't attend live, don't worry. Replays are available. And you are always included in the energy transmissions, whether or not you attend live.
We connect for a dive into the energies every week because spiritual growth takes place gradually over time. The seasonal, monthly, and weekly format of the program creates an ongoing energy healing rhythm that supports the momentum of your spiritual growth.
Through the healing you are attuning to spiritual reality. Your subconscious awareness begins to reprogram and relearn in alignment with divine truth and love. You may notice a shift in your perception of who you are and a natural evolution of your beliefs and desires. You may experience a growing clarity about your relationship to the world around you and your highest purpose in life.
The Master Circle is also a co-creative evolutionary journey. Your vision, intention, and attention are powerful tools you will utilize to co-create and direct the healing and transformation you receive. This program is designed to help you understand your life's purpose. And it propels you forward toward that fulfillment.
Register by Tuesday, October 5.

Through the Master Circle, you will:
Settle in regularly to an active, alive, and restructuring silence. Receive divine healing frequencies that are facilitated by a circle of Ascended Masters of the holy traditions, with support from Mother Earth.
Sit with the Ascended Masters, the embodiments of Divinity, who are there to remind you of your essence. Let the material world fade away to reveal the real world. And then watch the material world reconstruct as a part of the real.
Witness the silence you experience in meditation awaken into its many forms. Discover a fullness in the silence that is dynamic, creative, loving, and wise.
Attune to your own Divine Soul, that part of you that is already fully awake. This attunement cultures the growth of a loving relationship with all parts of your self, including your thoughts, your beliefs, and your feelings.
Realize a growth of power over time that brings you a greater creative capacity. Begin to identify solutions more easily due to your relationship with The Divine. Instead of being overwhelmed by frustration, confusion, and doubt, automatically move toward solutions and growth.
Experience dialogue from Divine Mother, one of the most profound values of The Divine. She shares profound and timely messages and wisdom, all from a divine perspective.
Receive insights from the Ascended Masters from a spiritual healing context. Their embodiment of Divine Love helps to anchor you into the eternal nature of your own sentience.
What is Spiritual Healing?
1
Connection to Divine Energies
Spiritual healing is the highest form of energy healing. Spirit is the collective wholeness of all energy, the domain of Divine Grace. Matthew works with a circle of Ascended Masters to facilitate attunement and healing that you receive directly from Divine Mother, your Divine Soul, Mother Earth, and the Archangels (or Devas).
2
Attunement to your Divine Soul
Encoded within you is your full spiritual potential. This is your Divine Soul. The healing energies attune you to that unique Divine expression of yourself. With this attunement you begin to grow into experiencing life as your Soul perceives it. Your sense of self expands and your beliefs evolve in alignment with the highest truth and reality.
3
The Culturing of Divine Qualities
The Archangelic realm is the first expression of Divinity, where fully awakened laws of nature reside. During the spiritual healing sessions Archangelic frequencies work to culture qualities of The Divine in your being and your life. These are divine qualities such as peace, love, gratitude, compassion, and forgiveness.
The Program Format
The collective awareness of humanity is a powerful vibration that profoundly influences all of us, both consciously and unconsciously. As long as we are plugged in to collective consciousness, we are deeply affected by its lack of coherence and peace.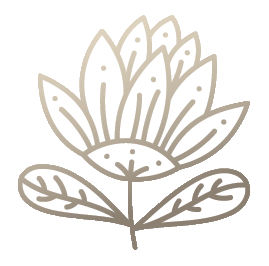 What is needed for spiritual awakening is a disruption of the outward patterns of attention and focus. This makes way for a deep re-patterning of the experience of who you truly are. The Master Circle uses consciousness itself to disrupt this patterning. Through spiritual healing, you simply receive divine healing and blessings as they descend to you. This is a different process than what takes place in your daily meditation.
For spiritual transformation, you must take time to orient to The Divine. The purpose is not to leave the human side of life behind, but to live it fully. When you start seeing clearly you discover you are much more than you thought you were. Through the weekly, monthly, and seasonal rhythm of the program format, you begin to see and know, from direct experience, the fullness of who you are.
The Master Circle includes:
Seasonal At-Home Retreats: These day-long immersions take place 4 times each year. They include a 40-hour transformational energy transmission and several live telegatherings. This is a precious opportunity to unplug from your daily life and receive a profound seasonal reset.
Monthly Energy Activations: You will settle in to a powerful 40-minute Energy Activation each month (except during Seasonal Retreat months).
Weekly Spiritual Healing Sessions: For a couple of years Matthew has been building an extensive archive of audio healings to serve as a vehicle for spiritual healing transmissions. Each Weekly Spiritual Healing Session features one of these special 30-minute recordings. During these events, Matthew tunes in energetically and facilitates targeted healing energies for each member of the Circle. If you are unable to attend live, don't worry. You are always included in the energy transmissions whether you are dialed in or not.
You can listen to the healing sessions using either of the following options:
Connect to the live telegatherings by phone or online. The Monthly Activations and Weekly Healing Sessions are broadcast on Thursday mornings at 7:00 a.m. (PT). Telegathering times for the Seasonal At-Home Retreats will be announced.
If the timing of the live telegatherings doesn't work for you, no problem. Replay recordings* will always be available to listen to on the website.
* AN IMPORTANT NOTE ABOUT REPLAYS: The Master Circle program provides a regular rhythm of healing events. Replays are available as an option to attending live. Replays will be available on the website for one week (only) and are not available for download. Master Circle members have one week to listen (or re-listen) to each healing session. Current enrollment in the program is necessary to access replays.
The Master Circle also includes:
Co-creation Through Your Life Vision – You will be encouraged to envision your life purpose and set intentions for its fulfillment. This exercise establishes a direction for blessings to travel to you. By having your regular attention on the vision for your life, you help co-create the healing and transformation that manifests.
Communication to Matthew – Matthew warmly welcomes your experiences and knowledge questions. As a Master Circle member you have access to a special form that goes directly to him. A response from Matthew should not be expected.