Through Multidimensional Transformation (MT), you will:
Receive Transformational Energies
MT DAILY HEALINGS are 10-20 minute energy healing sessions with Matthew. Listen at your convenience, whenever you wish.
Matthew created an extensive library of audio recordings to serve as vehicles for spiritual healing transmissions. Each MT Daily Healing features one of these special recordings.
They may feel like guided practices, meditations, prayers, or channeled wisdom. In fact, they are all these things, and much more. Your job is simple — just put distractions aside, settle in, and receive.
Daily Healings
Awaken Higher States of Awareness
MT MEDITATION is a collection of guided practice sessions that serve to strengthen your awareness and culture your capacity to experience your Divine presence.
As your awareness evolves you begin to witness thoughts, feelings, and beliefs. It's this perceiving awareness has the capacity to grow into full enlightenment.
MT Meditation and the MT Daily Healings are different, but complementary technologies. MT Meditation provides guided practices that move your awareness toward The Divine. And the MT Daily Healings bring you blessings and healing from The Divine. Both are important for growth of consciousness.
Gain Timely Knowledge
MT UNDERSTANDING is a growing library of channeled wisdom from Divine Mother. It is knowledge for the time.
Understanding is important because it points to the structure of reality that is here to support you. This understanding acts as an internal reminding mechanism, as if your heart is speaking directly to you.
Understanding, from a Divine perspective, helps you orient to the highest truth of creation. It is the context within which your life and your desires live. Having this Divine perspective can transform the quality of your life, if not in a moment, over time.
Understanding
What People are Saying
"
What a gift! The Daily Healings have become an important part of my routine and my life. They are very nourishing and rejuvenating. It feels like I'm being bathed in pure love. And the messages that Matthew shares are often just what I needed to hear. Thank you for this!
— N.E.
"
Matthew's meditations offer me Solace and a place to return to over and over again when my spirit and soul require high vibrational loving light. This is so helpful for me on this Earth plane now, where there is much shifting and changing as we navigate the new.
— O.H.
"
The MT portal has been transformational for me. The expanded, multidimensional knowledge that Matthew shares, about Divine Love and our spiritual journey toward union with the Divine, is both illuminating and spiritually nourishing.
— D.W.
Meet your guide
Matthew Reifslager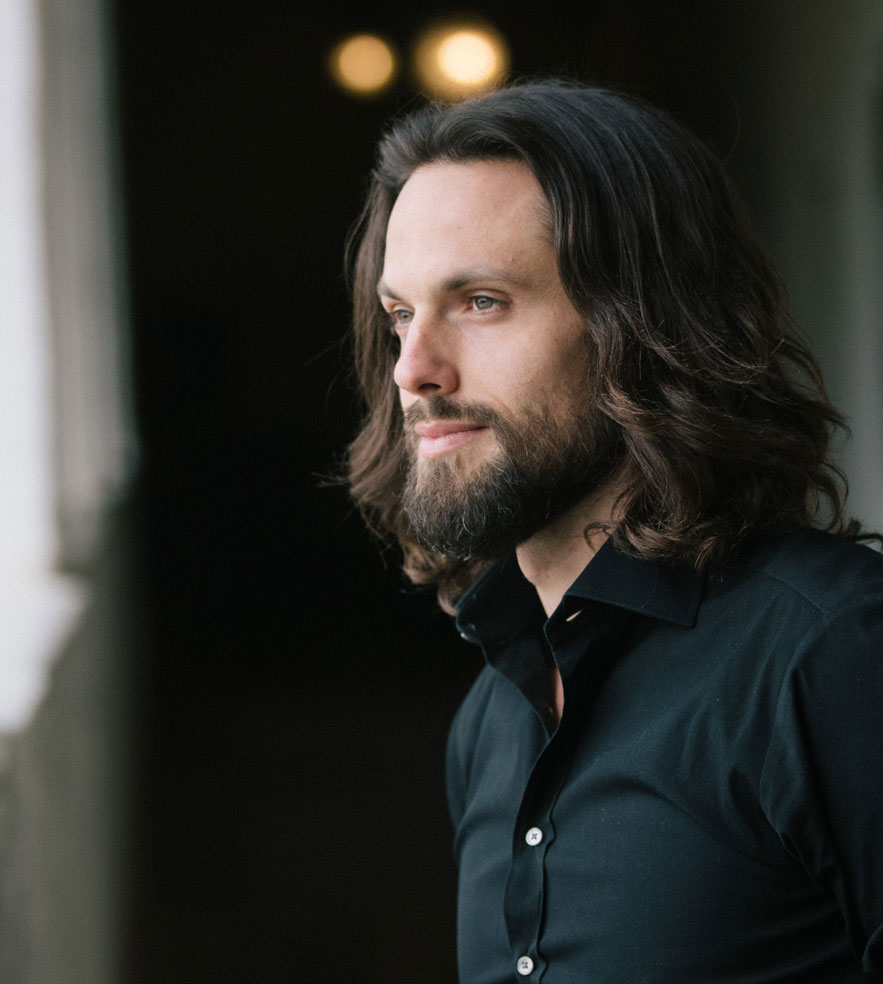 Matthew Reifslager is a spiritual and multidimensional healer, teacher, channel, and mentor. He is an experienced energy healer and has lead numerous programs, seminars, workshops, and retreats.
Matthew works with distinct cosmic energies to provide healing and transformation. These include Divine Mother, Archangels, the sentient being that is Mother Earth, and the Circle of Ascended Masters.
Although Matthew's work is spiritual in nature, it also brings practical and profound benefits in other areas of life — physiological healing, overcoming fear and suffering, transforming your relationship with yourself and others, and more.
Through MT, Matthew seeks to make Divine blessings, teachings, and transformational resources available to people all around the world.
"MT is a cocoon of support. It's a safe harbor from the chaos of collective consciousness. It's a place where our being can align with its nature, with Divine presence."
Now is the Time to Awaken
The Urgency
We see many beings these days, both multidimensional and human, that are blessed with great powers and abilities. However, without the wisdom of the heart they are profoundly disconnected from the Divine qualities of empathy, compassion, love, and forgiveness. This is why spiritual awakening is so important at this time.
True spiritual awakening is not about multidimensional powers, capacities, or perception. It is awakening to the Wholeness of who you truly are, and your relationship with all of creation.
When you anchor deeply into your heart and connect to the profound love that is the nature of your awareness, what you discover is that the reality is more beautiful than any story you could tell about yourself.
---
The Opportunity
This is an unprecedented time on earth, a unique era of great change and transformation. You have incarnated specifically for this time when the elevated frequencies of Mother Earth are most supportive of your spiritual awakening.
This global awakening is already underway. But it can be accelerated by those on the leading edge. As more and more people start to awaken to The Divine, this serves to help usher others in to deeper values of reality and truth.
---
What MT Provides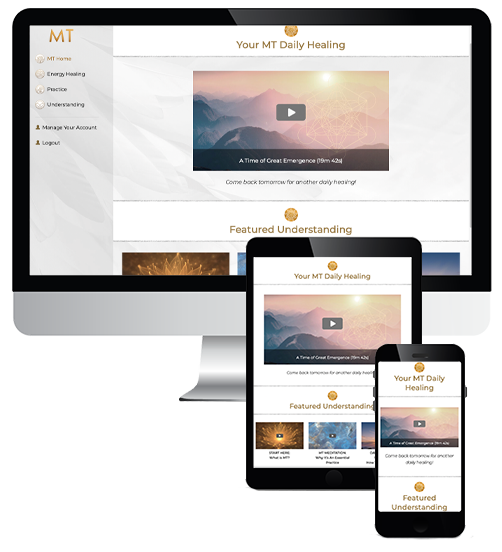 Energetic healing and support is crucial at this time on earth. It transforms you by nourishing all dimensions of your physiology and awareness. The MT Daily Healings provide an opportunity to receive these energies of support on a daily basis.
In addition:
The sacred space of MT protects you from non-life-supporting influences and multidimensional energies that are currently creating incoherence and instability on a global level.
MT also helps you integrate the benevolent cosmic frequencies that are available, like never before, to facilitate your spiritual transformation and awakening.