Here you will find:
1) A new podcast clip
2) A reminder to make your energy healing requests
3) A personal update
---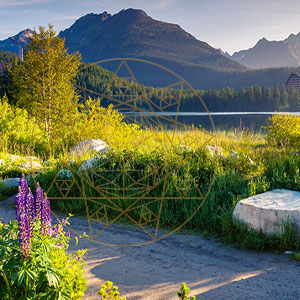 A new 25-minute clip from the Ascension Podcast:
The topic is on the relationship between ego consciousness and Heart consciousness.
Each episode is a 'satsang': meditative and experiential. So when you listen to the clip, be in a settled space. A transmission is taking place.
---
A reminder to make your energy healing requests:
I will be focusing on providing specific technologies of consciousness to assist with both health and spiritual awakening in the coming months. Your requests will guide me in prioritizing my focus according to urgency. You may provide that input here.
Thank you.
---
A personal update:
Alessandra and I (and Kuma, our husky) are settled back at our cabin in Taos Ski Valley for the heart of winter, about a two-hour drive north of the Crystal Earth temple land near Santa Fe.
Our cabin is tucked into an extremely steep valley of pine and aspen. My office (which I've nicknamed Bollingen Cabin, after Carl Jung's Bollingen Tower) looks out on the Rio Hondo, a mountain stream that challenges me with an occasional cold plunge. Several feet of snow are on its banks. We were met with numerous sub-zero mornings our first week back here.
I am grateful for our routine this time of year. Weekends and weekdays feel much the same. Mornings begin very early, typically about 4 AM. Like most days since arriving, this morning I meditated, wrote for two and a half hours on a long document I plan to publish soon, and recorded a new Ascension Podcast with an intimate group via Zoom.
After that I went snowshoeing with Kuma on the trail that begins across the street from our cabin. It is steep and the snow is deep! Within a mile we climb about a thousand vertical feet, but with the snowshoes I can (almost) keep up with him.
Much more to come.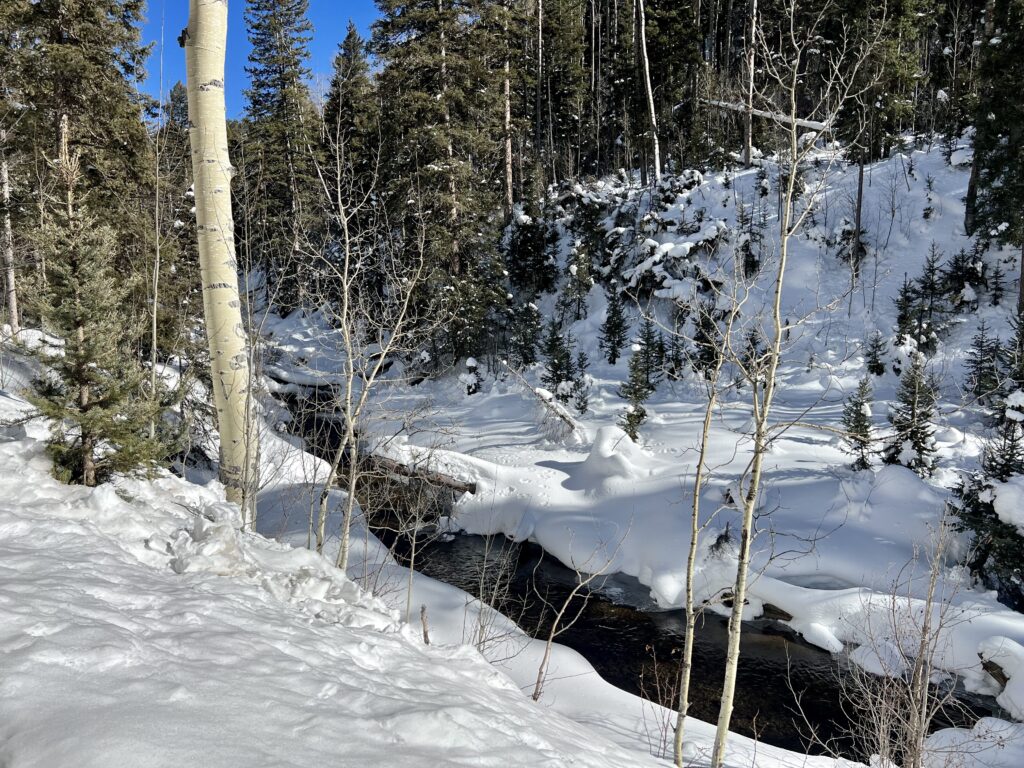 Backyard view of the Rio Hondo from 'Bollingen Cabin'