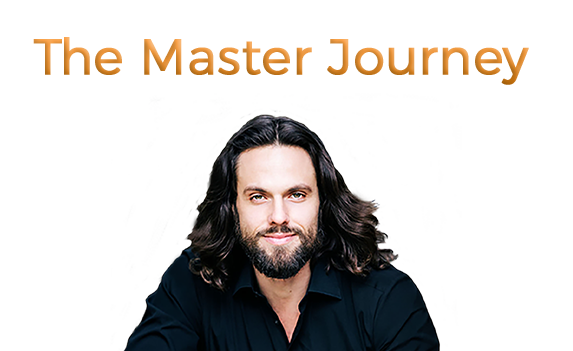 The Master Journey with Matthew
by application
October 2, 2023 through September 2024
Welcome! The Master Journey is an immersive program that is the highest level of individualized support that Matthew offers to assist you in remembering your cosmic identity and strengthening your spiritual connection to the Divine. The tools and understanding the program provides can be utilized now, and also for the rest of your life. It is anchored by two retreats, a special curriculum, one-on-one time with Matthew, and more.
What The Master Journey Includes
Retreats with Matthew
Two retreats will anchor the program. The intention of the retreats is for spiritual breakthrough and special energy healing sessions. You may attend in person in Santa Fe, NM or online via Zoom. We make the Zoom experience as inclusive and full as possible.
Retreat dates:
October 2-7, 2023 (6 days)
June 3-8, 2024 (6 days)
The daily retreat schedule:
Morning meditation live with Matthew at 9:00 am Mountain Time (via teleconference)
Lunch on your own
Daily meeting at 12:30 pm Mountain Time (in person or via Zoom)
If you attend in person: travel, food, and lodging arrangements and costs are on your own.
---
Small-Group Meetings with Matthew
You will join Matthew for 3-hour small-group meetings (via Zoom). These sessions provide energy healing and ongoing insight from Divine Mother and the Ascended Masters, exclusively for Master Journeyers.
Meetings are scheduled on the following Tuesdays (exact dates are subject to change):
November 7, 2023
December 5, 2023
January 9, 2024
February 6, 2024
March 5, 2024
April 2, 2024
May 7, 2024
If you are unable to attend a meeting live, an audio replay will be available.
---
Private Check-Ins and Communication
One-on-one check-in opportunities will be scheduled through June 2024. Matthew will continue energy support through September 2024. He may choose to add check-in opportunities and meetings at his discretion. Typically, check-ins will be 15-20 minutes in length. Sometimes Matthew may be available for longer check-ins.
Assuming you are available on the days personal check-ins are offered, you can expect to connect with Matthew at least once per month, occasionally more. These check-ins provide a way to receive targeted energy healing, answers to personal questions, and guidance that is best provided one-on-one.
In addition, you will receive Matthew's personal contact information so you can communicate with him directly throughout your journey.
---
Courses and Programs
Certain courses and programs that Matthew offers throughout the year may be included as part of the Master Journey.
---
Ongoing Energetic Support
Matthew commits his internal resources to your well-being beyond the time you spend together. Throughout the Master Journey you will be in this field of energetic support.
(Matthew reserves the right to evolve the structure of the Master Journey based on the guidance he receives.)
About the Master Journey
The Master Journey will focus on:
developing a full-spectrum experience of the Divine, through the love and guidance of Divine Mother;
attuning to the cosmic consciousness of the Ascended Masters and Mother Earth;
developing and remembering your personal cosmic identity;
shifting your orientation from ego-consciousness to heart-consciousness:

engaging and strengthening the healthy and useful functions of ego: memories, emotions, beliefs, and identity
engaging and strengthening the power of the Heart: embodying unconditional self-love through action, and experiencing self-referral resilience, energy, care, and resourcefulness

learning and mastering the essential mechanics of spiritual healing in simple, repeatable, and universally-applicable ways.
---
The Master Journey is specifically for:
those who have experienced results in either health or spiritual awakening through Matthew's previous programs;
those that feel a deep resonance with the energies of Divine Mother and the circle of Ascended Masters that Matthew works with;
those who resonate deeply and are intuitively aligned with the understanding and teachings that Matthew brings forth;
those who desire spiritual and cosmic awakening as the top priority for this chapter of their life;
those wishing to develop their unique gifts and direct connections in order to live life's highest purpose;
those wanting to lead a life guided by the Divine within themselves;
those who feel that spiritual and cosmic healing are natural skills that should be developed, whether or not we call ourselves a 'healer';
those who have the time to attend the retreats and group meetings, and can commit a couple of additional hours per week to practice the teachings from Divine Mother and the Ascended Masters;
those who are willing to put into action the self-referral guidance that they receive, both in daily habit and in life redesign.
---
The Master Journey is not for:
those primarily looking for a healing program for illness or suffering (the Master Journey is focused on development of consciousness);
those who are looking for a program that will do all of the work for them (the Master Journey is about enacting, embodying, and moving toward growth);
those who are not healthy enough to stay physically awake during meetings and sessions, and are unable to be attentive to their own inner experiences;
those who are fundamentally resistant to having their life re-directed by the cosmic and divine guidance they receive within themselves;
those who cannot afford the program fee.
A Message From Matthew
Dear soul family,
The Master Journey is an immersive program that is a culmination of my eighteen years as a spiritual healer and teacher. It is the highest level of individualized support that I can offer to help you remember your cosmic identity and spiritual connection to the Divine. The tools and understanding the program provides can be utilized now, and also for the rest of your life.
During the Master Journey, I want to get you to the place of breakthrough, this year. I want your life to be forever changed. This is why it's necessary that we share mutual trust, that you resonate with my way of teaching, and that you are willing to make a significant commitment to yourself.
The Master Journey is designed to assist you in overcoming your doubts and fears, and move you into the domain of action. Your awakening must be visceral and clear, so that your cosmic nature can be more fully integrated into your human experience.
The vision I hold for you in the Master Journey is greater divine love and stillness, consistent and direct access to clear inner guidance, and aligned action.
This invitation is to apply to join a small group of souls on what may be the most special journey of awakening of our lives.
All love to you,
Matthew
Frequently Asked Questions
If I miss a meeting, will a replay be available?
Yes. Audio replays of retreat sessions and other Zoom meetings will be available on our website for the duration of the program.
What are your policies for privacy and confidentiality?
We request that everyone respect the privacy of all participants in the Master Journey. This includes the identity of participants, as well as anything shared in meetings, retreats, and partner practices.
Do you have any health restrictions for those attending the retreats in person?
We do not implement any restrictions or protocols for our small-group retreats. However, we ask that anyone experiencing cold or flu symptoms not attend meetings in person. All meetings will be available live via Zoom, and replays will be posted on the website.
Cost and Registration
The cost for working with Matthew in this Master Journey is $15,000. Full payment is due (by bank wire) within 7 days of acceptance of your application. Your seat is confirmed once your payment is received. No scholarships or discounts are offered for this program.
Travel, food, and lodging costs for in-person retreats are on your own.
Cancellation/refund policy: All payments are nonrefundable. If for any reason you don't complete the program, or are unable to participate in some aspect of the program (including retreats, meetings, and personal check-ins), you are still responsible for the full fee of $15,000. There will be no exceptions.
To apply for the Master Journey, please click here.