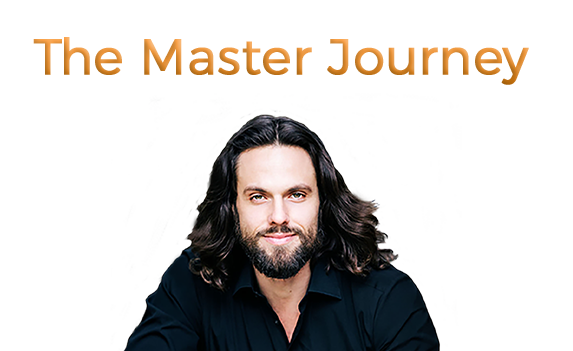 The Master Journey with Matthew
by invitation only
June 12, 2023 through September 2024
Welcome! Please watch the video and read the information below thoroughly. If you feel the Master Journey is for you, use the button at the bottom of the page to begin the registration process.
The Master Journey Includes:
Retreats with Matthew
Three retreats will anchor this program. The intention of the retreats is for spiritual breakthrough and deep experience. You may attend in person in Santa Fe, NM or online via Zoom. We make the Zoom experience as inclusive and full as possible.
Following are the dates:
June 12-16 (5 days)
October 2-7 (6 days)
June 3-8, 2024 (6 days)
The retreat schedule includes the following:
Morning healing (via teleconference)
Lunch on your own
Afternoon meeting (in person or via Zoom)
If you attend in person: travel, food, and lodging arrangements and costs are on your own.
---
Small-Group Meetings with Matthew
You will join Matthew for 3-hour small-group meetings (via Zoom). These sessions provide energy healing and ongoing insight from Divine Mother and the Ascended Masters, exclusively for Master Journeyers. Meetings are scheduled on the following Tuesdays (exact dates are subject to change):
November 7, 2023
December 5, 2023
January 9, 2024
February 6, 2024
March 5, 2024
April 2, 2024
May 7, 2024
* Matthew may, at his discretion, offer additional group meetings before the October 2023 retreat, as well as after the June 2024 retreat.
If you are unable to attend a meeting live, an audio replay will be available.
---
Private Check-Ins
Matthew will be available for private check-ins starting after the October 2023 retreat. Typically, check-ins with Matthew will be scheduled for about 20 minutes. Occasionally he may be available for longer check-ins.
Assuming you are available on the days Matthew is offering personal check-ins, expect to be able to connect with Matthew at least once per month, sometimes more. These check-ins are a way to receive targeted energy healing, answers to personal questions, and guidance best provided one-on-one.
In addition, you will be provided with Matthew's personal contact information so you can communicate with him directly throughout your journey.
---
Courses
Certain courses that Matthew offers throughout the year will be included as part of the program. There will also be a special Zoom meeting, exclusively for Master Journey members, to offer additional knowledge and experience.
---
Ongoing Energetic Support
Matthew commits his internal resources to your well-being beyond the time you spend together. Throughout the Master Journey you will be in this field of energetic support.
---
Regarding July – September 2024
The primary purpose of the three months of the Master Journey following the June 2024 retreat is ongoing energetic support for integration. No group meetings or personal check-ins are currently scheduled following the June 2024 retreat. However, at his discretion, Matthew may add group meetings and / or personal check-in opportunities during that time.
---
Access to the Enlightening Program
During your participation in the Master Journey, you have full access to the Enlightening Program. This includes Live Sessions with Matthew, Daily Healing, and much, much more.
(Matthew reserves the right to evolve the structure of the Master Journey based on the guidance he receives.)
Cost and Registration:
The cost for working with Matthew in the Master Journey is $18,000. This includes $3,000 for the special June 2023 retreat. Full payment is due within 10 days of registration (by bank wire). Your seat is confirmed once your payment is received. No scholarships or discounts are offered.
Travel, food, and lodging costs for in-person retreats are on your own.
Cancellation/refund policy: All payments are nonrefundable. If for any reason you don't complete the program, or are unable to participate in some aspect of the program (including retreats), you are still responsible for the full fee of $18,000. There will be no exceptions.
Frequently Asked Questions:
If I miss a meeting, will a replay be available?
Yes. Audio replays of retreat sessions and other Zoom meetings will be available on our website for the duration of the program.
What are your policies for privacy and confidentiality?
We request that everyone respect the privacy of all participants in the Master Journey. This includes the identity of participants, as well as anything shared in meetings, retreats, and partner practices.
Do you have any health restrictions for those attending the retreats in person?
We do not implement any restrictions or protocols for our small-group retreats. However, we ask that anyone experiencing cold or flu symptoms not attend meetings in person. All meetings will be available live via Zoom, and replays will be posted on the website.