CRYSTAL EARTH TEMPLES
Crystal Earth Temples are unique crystalline installations that amplify the enlightening frequencies of the earth and cosmos. Sited on strategic points of global and galactic connectivity, these temples offer a powerful technology to accelerate humanity's spiritual awakening. The result is the growth of healing, harmony, and peace in the world.
Nine Crystal Earth Temples are planned for developement in rare energetic settings during this generation. They will shine as crown jewels for Mother Earth, from the Andes, to the South of France, to Nepal. Pure locations, undiluted by human interference, will be strategically chosen based on Earth's evolving crystalline grid.
The Santa Fe Temple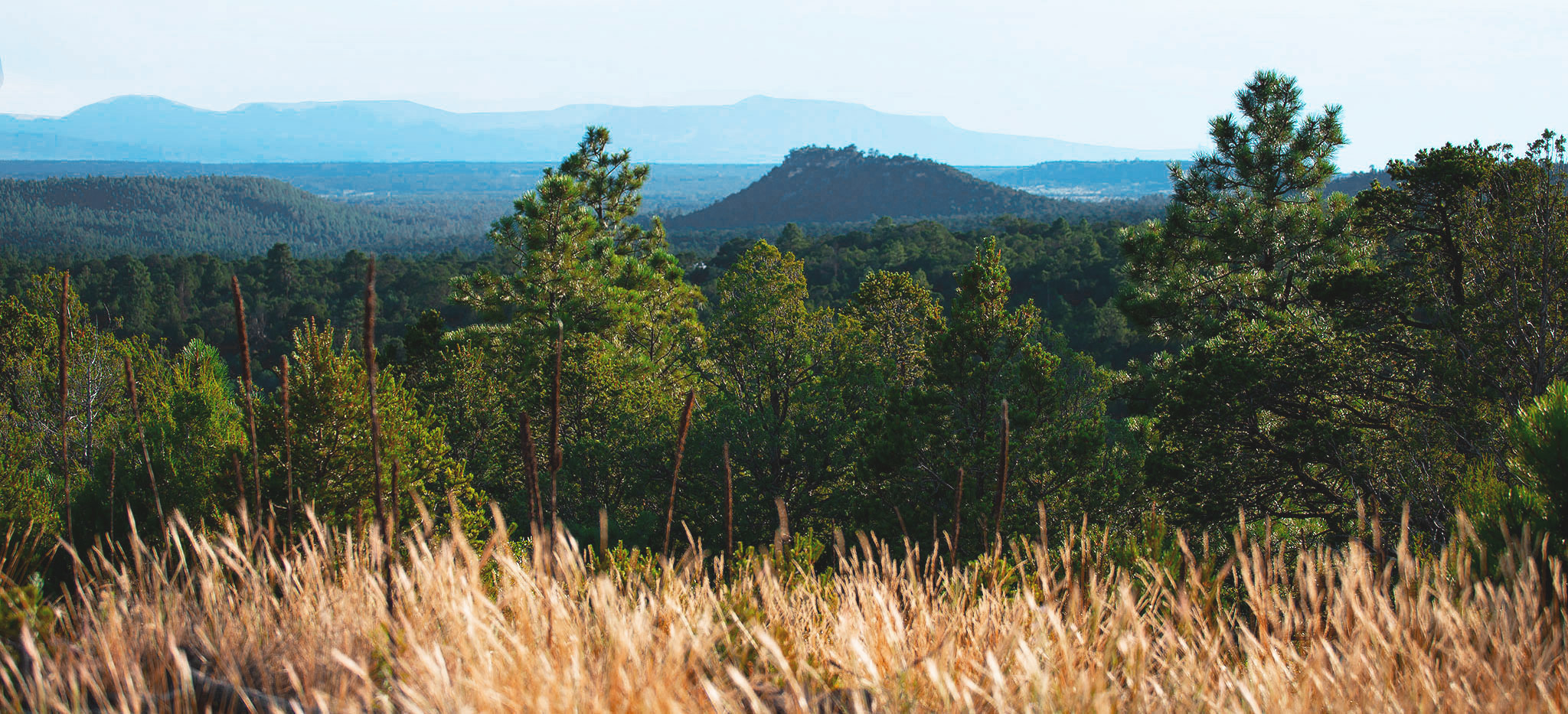 The first Crystal Earth Temple is located near Santa Fe, New Mexico. It is situated on ancient ceremonial land that once served the indigenous peoples of the nearby Pecos Pueblo. This location was chosen due to energies of global and cosmic connectivity now lively in this region. In addition to its primary role as a generator of coherence, stability, and enlightening frequencies, the Crystal Earth Temple is a site for spiritual pilgrimage to a rarefied temple environment.
A Spiritual Sanctum
The Crystal Earth Temple is experienced as a place where the "veils are thinner." It supports simple, very real experiences of sovereign wisdom and highest personal truths. The temple complex — with its silent forests, meditation gardens, and lively elemental guardians — offers pilgrims a place to dive deep into the womb of Mother Earth for physical and spiritual rejuvenation.
Ley lines and other energetic connectivity to the rest of the world, radiate the blessings of prayer and ceremony that are offered in this temple environment. The crystal installations harmonize, through Mother Earth, vibrations of personal prayer in holistic service to humanity.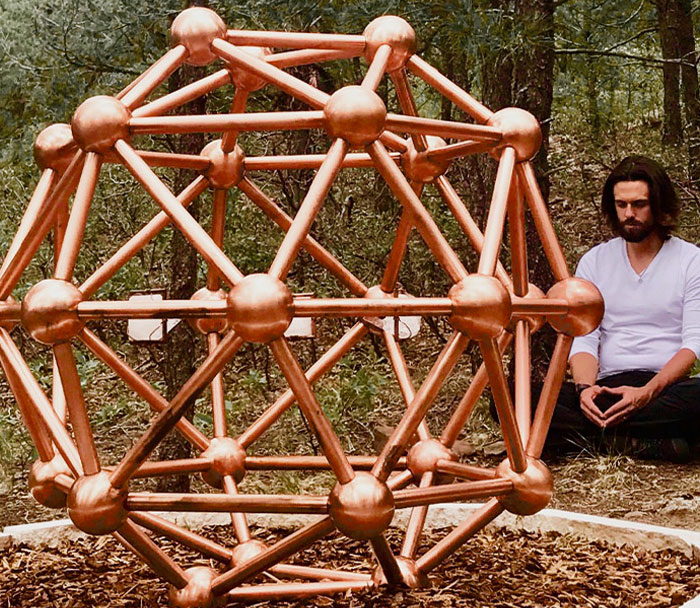 A Multidimensional Portal
A Multidimensional
Portal
The Crystal Earth Temple is a powerful portal into the multidimensional wisdom of the crystalline grid. It is a portal for cognition and exploration of your soul purpose, for remembering ancient star lineages, for enlivening your relationship with ascended masters, and for spontaneous experience and sustained integration of God realization.
The primary crystal installation (the Grandmother Crystal) is located inside a protected area of the Temple Complex. It is normally kept free from human interaction to protect its integrity and ensure its maximum effectiveness for the world. However, a few times per year, the Grandmother Crystal is made available for individuals to come and receive a Galactic Energy Activation.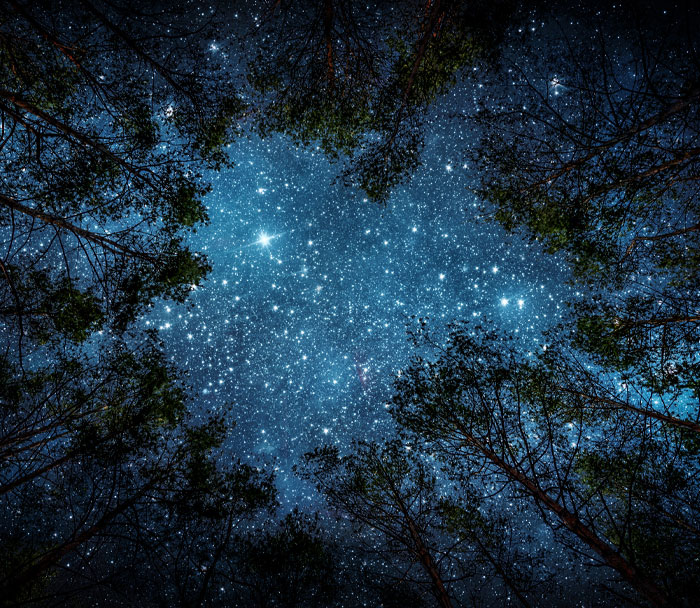 Site Energetics
The earth structure now known as Crystal Mesa, is located at the base of the Rocky Mountains in New Mexico. Crystal Mesa is coming online as a power spot of great planetary significance. In recent years, seers from both Eastern and Western traditions have observed unprecedented activation of certain energy grids in Northern New Mexico.
Healers, scientists, and intuitives from many backgrounds have identified energetic features on this land, including inter-dimensional ley lines and vortices (one of the largest solar vortexes on the planet). The land's inherent matrix of evolutionary energies is further activated by the Mahavakya Crystal Technology installed there.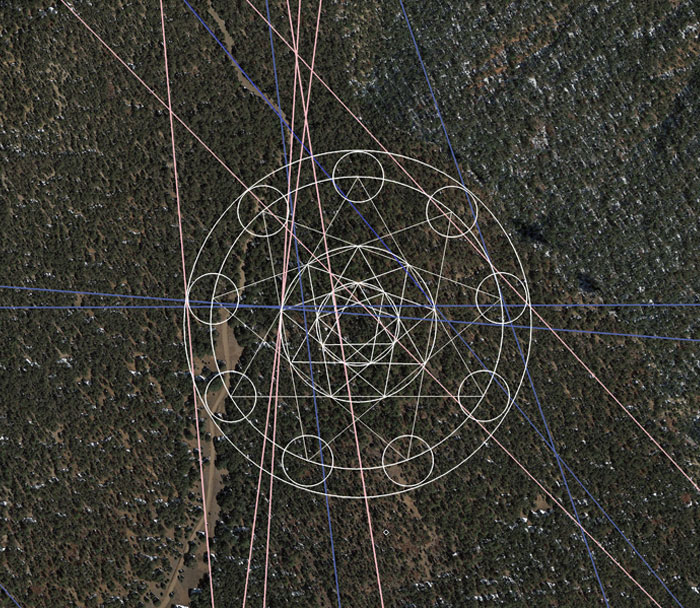 Crystal Installations
The Santa Fe Crystal Earth Temple features a number of crystal installations and meditation gardens. The primary crystal installation is located in a protected area and is available to visit several times per year for special activations and vigils. Each installation is a timely application of Mahavakya Crystal Technology as expressed through specific geometries, metals, and quartz crystals.
The crystal installations are strategically mapped and sited. Some are above ground and some below. The installations are installed for maximum impact — for humanity's personal and collective upliftment, for the benefit of Mother Earth, for the many realms of her elemental guardians, and for her greater cosmic role with other star systems.